Johnny A's Hitching Post
"The Post"

is a casual night club featuring the 

finest Go-Go Entertainment

. The Post features unique 

stage side seating

as well as the 

traditional bar around the stage.


Our

kitchen

is open

every day at 11:30 am

(7:00 am on Fridays for

Leggs-n-Eggs

) serving truly gourmet food.
Our friendly and knowledgeable bartenders are here to serve your every need, we will treat you like we want you to come back.
The quality of our food, the prices of our expertly prepared drinks, and the attention to your needs are second to none…
I guarantee it! – Johnny A

Click "View Larger Map" above for directions.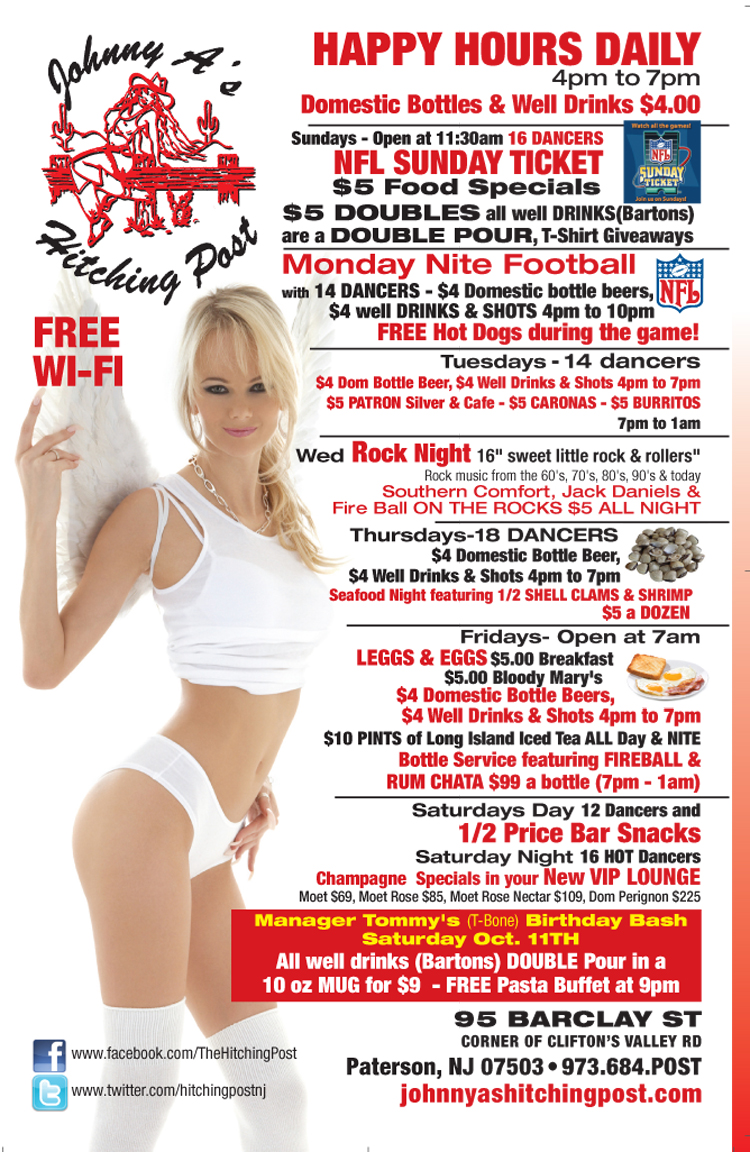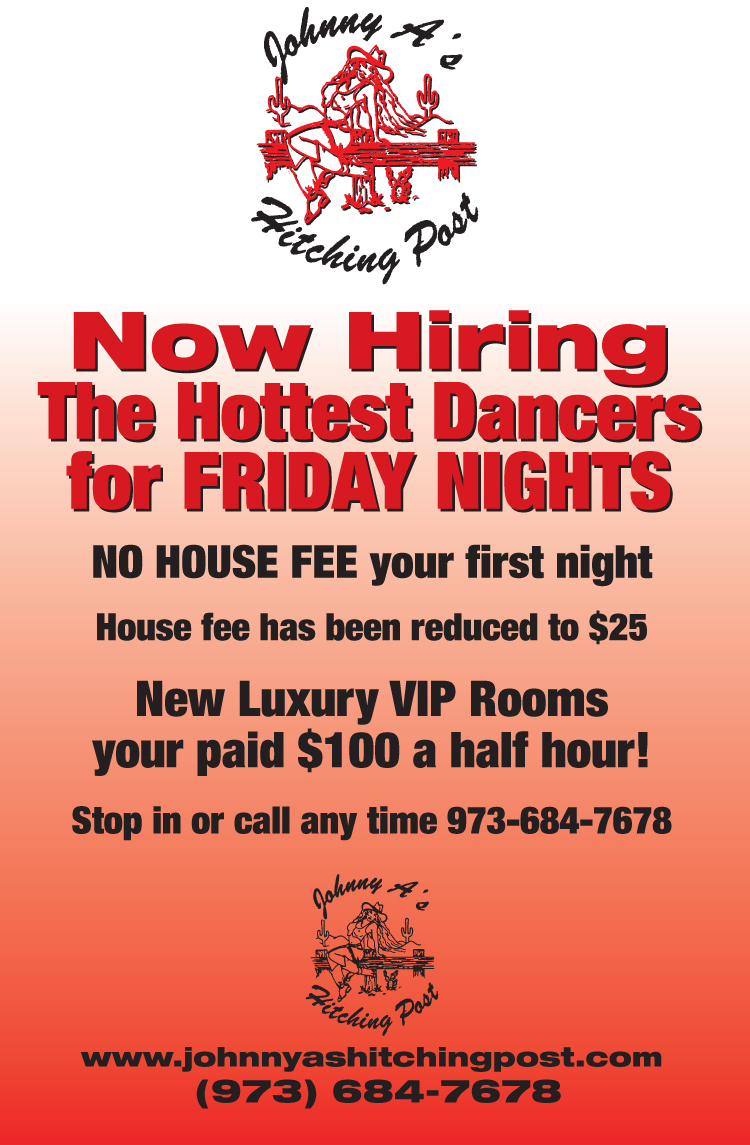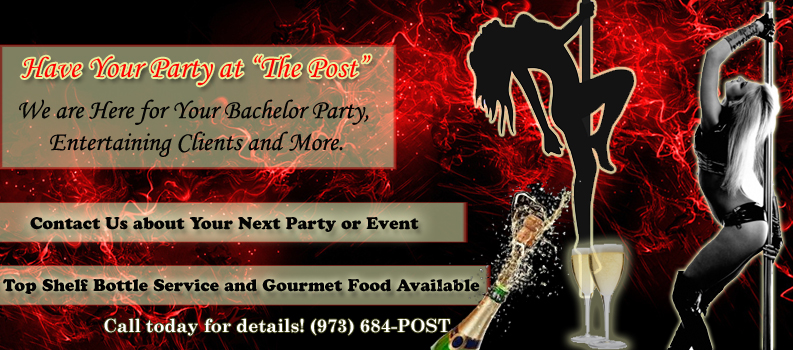 Happy Hour Everyday from 4pm to 7pm
"The Post"

offers Daily Drink Specials with the Best Happy Hour in town

with different drink specials every day!

"The Post" is the best spot in town where you can still get a bottle of beer for $3.50 and a drink for $4.00.
A visit for lunch will hit the spot, not your wallet. Our gourmet kitchen serves truly great food 7 days a week  till midnight.
Our friendly bartenders and staff will always greet you and welcome you back for a good time.
Don't forget to check our daily drink and menu specials.